Best Massage Center in Dubai
Relax & Clear All Stress in Our Spa in Al Wasal Road
Rose Dusit Spa & Massage Center Dubai
Hello and a warm Welcome to Rose Dusit Spa Center in J3 Mall – Al Wasl Road Dubai – the United Arab Emirates we are happy to say that our massage center provides Professional and top Massage services
Rose Dusit spa  for men and women massage center in Dubai was launched in January 2019 to offer a variety of professional massage treatments. The importance of maintaining the daily needs for individuals who come from different national communities in such a dynamic city like Dubai has inspired us to create a catalog of local and international treatments. Those treatments and massages cater to the physical and psychological needs of each individual.
Massage in Dubai Marina provide our services, we use high-quality organic products which are very rarely found in the UAE.
We have female and male massage therapists working to provide spa treatments and salon services in order to offer the personal care you need.
There are several massage center offering Massage services in Dubai, but Rose Dusit Spa offers the best variety of services at a spa close to the port in Dubai
Arabic massage Al Barsha offer relaxes the whole body, loosens tight muscles, relieves stress and releases the tension of aching muscles. It also increases muscle flexibility and helps remove chronic pain, calms the nervous system, lowers blood pressure, lowers heart rate and enhances skin tone.
Book Now
Enjoy a luxurious and relaxing Moroccan bath in Dubai. We welcome you to an exquisite setting where you will feel all your tensions melt away, and a sense of well-being taking over as professional hands work their magic on you. Visit us today! Imagine yourself relaxing in warm water, massaged with smooth soap, Book Now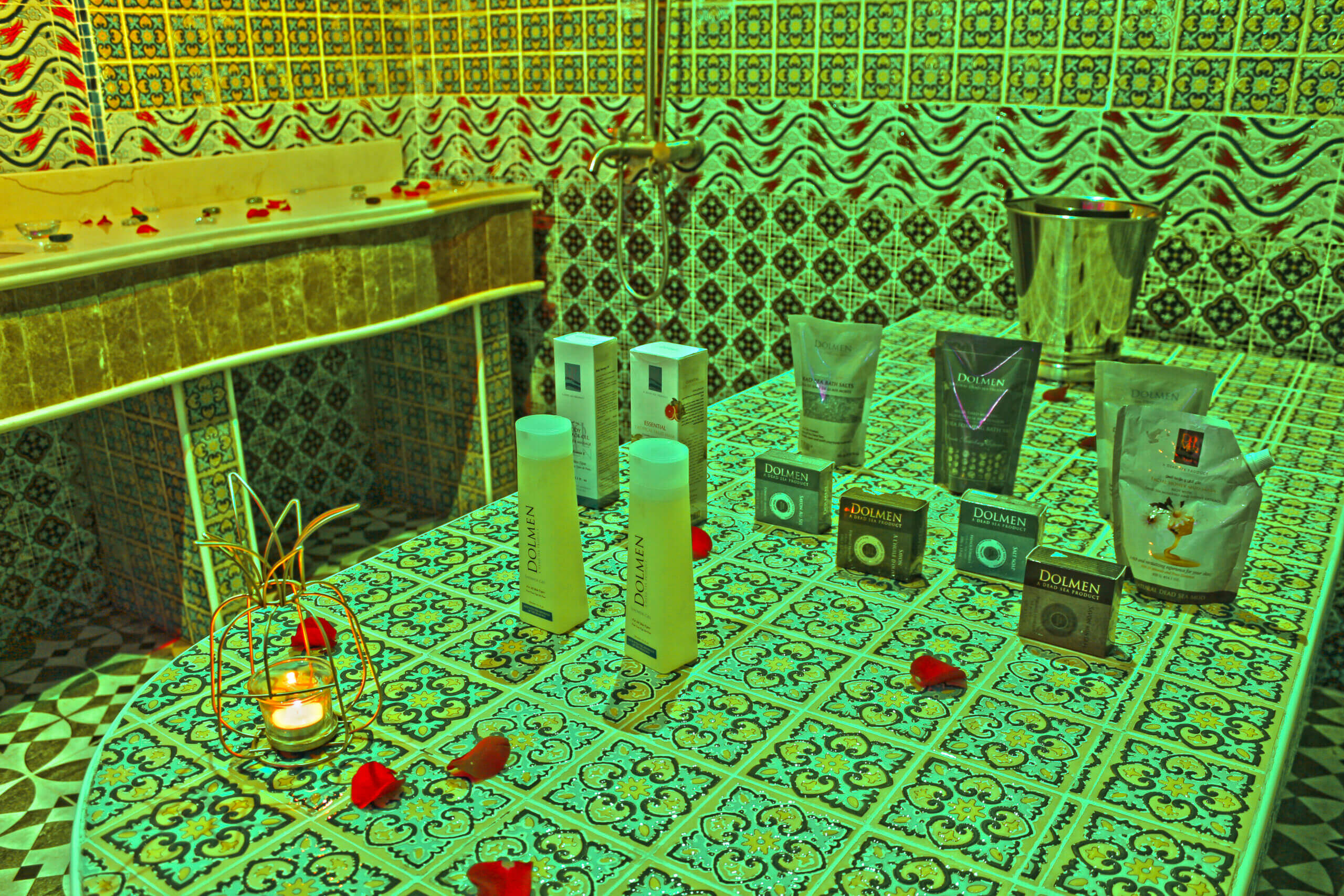 The Turkish bath is an old tradition that is known as the perfect way to relax and enjoy deep cleaning for both the skin and the body. The stages include rinsing the whole body in warm water, then performing a massage using natural smooth soap, all in a relaxing steam room for 15-minute. Book Now
You can also call to make a reservation.
Visit Our spa in Dubai and the our professional massage Services from us