Enjoy a luxurious and relaxing Moroccan bath in Dubai. Massage and Moroccan bath welcome you to an exquisite setting where you will feel all your tensions melt away and a sense of well-being taking over as professional hands work their magic on you.
Visit us today!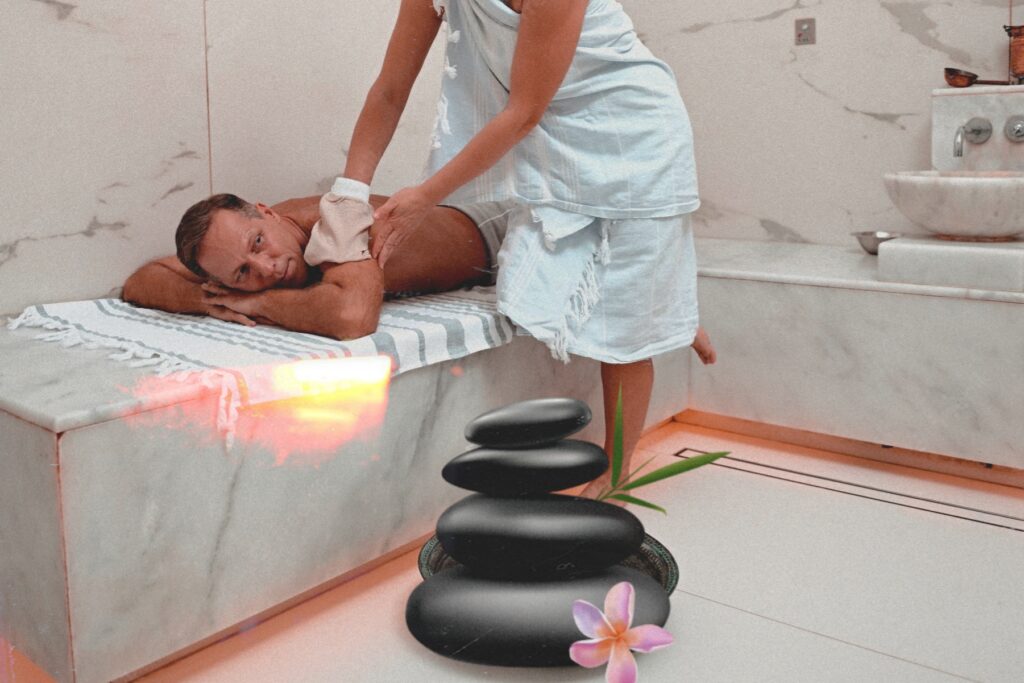 Imagine yourself relaxing in warm water, massaged with smooth soap, left to relax in a steam room, then having your body scrubbed, a Moroccan Massage is applied to make your skin come alive.
It sounds amazing, doesn't it?
Try our Moroccan bath
Enjoy this wonderful experience at Rose Dusit Spa center that is customized to fit the needs of both men and women.